Our Exhaust System Check Includes:
---
Visual Inspection of the Entire Exhaust System
Replace Oxygen (O2) Sensors
Exhaust Manifold Replacement
Exhaust Pipe Replacement
Catalytic Converter Replacement
Muffler Replacement
Clamps and Hangers
Exhaust Pipe Replacement
24 Month / 24,000 Mile Warranty on All Parts and Labor
FREE 33-point Inspection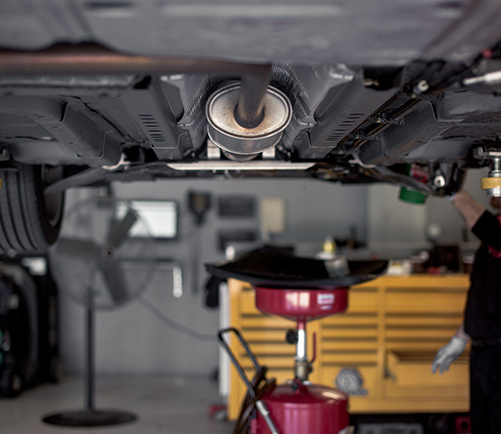 Your Exhaust is More Than Just Sounds and Smells
---
Symptoms of a Failing Exhaust System Include:
Unusual Vibrations and Rattling
Increase in Volume of Exhaust Tone
Decrease in Fuel Efficiency
Unpleasant "Rotten Egg" Smell
Water Dripping From the Muffler
Major Rust Around the Muffler
---
Keep Your Car Healthy with a Top Performing Exhaust System
---
It's easy to tell when a muffler needs replacement. But when your exhaust system breaks down your only sign might be a simple engine light. The professionals at Auto-Lab® can quickly diagnose the problem and make the necessary repairs to make sure your engine is running as it should and that you're not breathing harmful emissions and polluting the environment.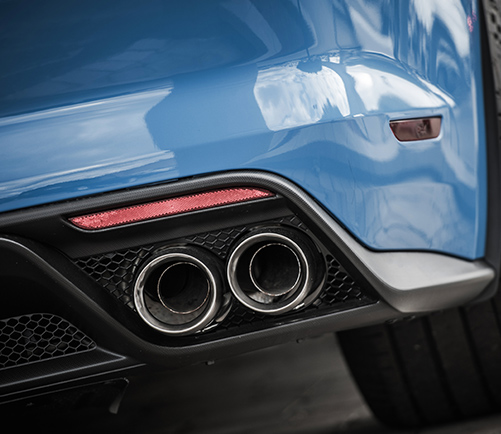 ---
Everything you need to know about your vehicle's exhaust system starts with Auto-Lab® Contact us today to schedule an inspection!